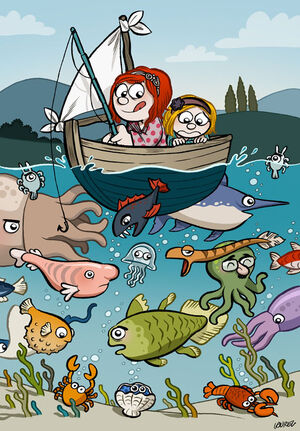 Eel (made on April 2013)
Eel is the 6th fish on the 1st island. It is found encountered
after the Parrot Fish and before the Crab. It is found at 85 metres deep until 100 metres deep.
There will be a video at 3 more minutes time from 2:22 PM.
Eel species:
Enothoria,
Eel,
Gulper,
Moray
Eel Types:
Enothoria (fake):
Gemini Eel,
Glower,
Duspress Eel,
Mantaray Eel
Eel:
Common Eel
Gulper:
Gulper Eel,
Tricycle Eel (fake)
Moray:
Giant Moray,
Common Moray
Add your comments below.