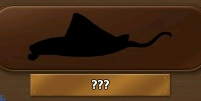 Manta Ray (made on April 2013)
Manta Ray is the 19th fish in the 1st island. It is encountered after the Plankton and before the Vampire Fish. It gives you a worth 75 Dollars.
Other fishes made on April:
Vampire Fish
Coelacanth
Giant Squid 
Pistol Shrimp
Please add your comments below.